The domaine,
Wines which reflect the character of their terroir

Wine is the combination of taste, texture, structure and complexity.
In 2017, André Hoffmann, a long standing environmentalist and wine connoisseur, purchased the Domaine de la Pierre Latine, which also includes the illustrious Clos du Crosex Grillé vineyard. He persuaded Philippe Gex, the owner since 1974 and a passionate lover of his terroir and his wines, to continue to run the domaine.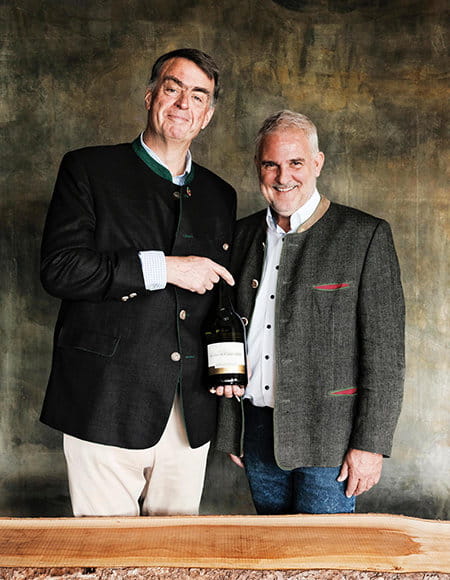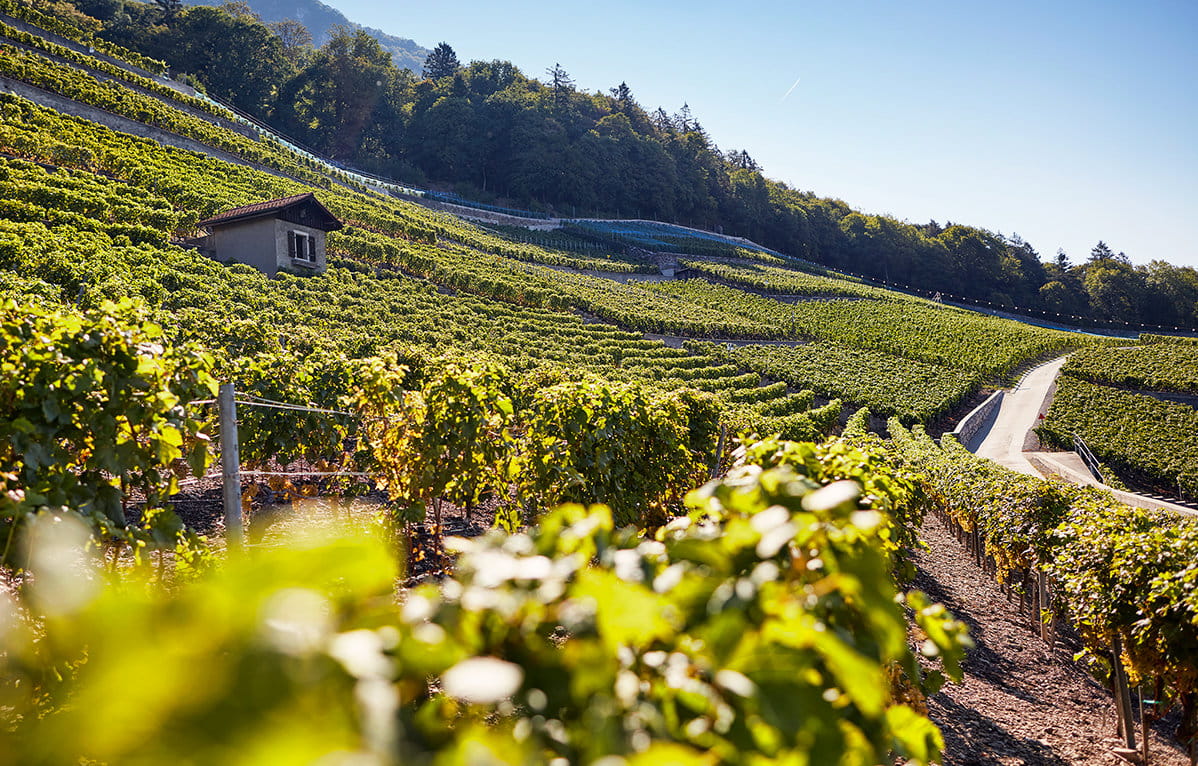 Andre and Phillipe share the same philosophy of wine making, the same commitment to environmental principles and the same vision of future for the domaine.

The Domaine follows the principles of Integrated Production (IP), which respects the environment, the long term vitality of the soil and the health of the grapes. This move towards organic farming focuses on minimising the use of fungicide other pesticide treatments.

Thanks to the involvement of the visionary, Andre Hoffmann, there is an increasing emphasis on the importance of an ethical environmental approach. The domaine is continually experimenting with new technology to improve delivery of crop treatments. For example, Andre and Phillipe are at the forefront in Switzerland, in using drones to more precisely target crop treatments, reducing the amount used and without the nuisance of noise pollution. As soon as possible, their goal is to be completely environmentally friendly.
Vineyards of the Chablais Vaudois
Three senses contribute to our appreciation of a wine: sight, smell and taste. Let's give the wine our undivided attention!

Nestled into the foothills of the Alps Vaudoises, the domaine's Chablais vineyards are on steep, terraced slopes of 35-40%, which provide good natural drainage. The vines grow in stony soil on a limestone bedrock, a very favourable environment for growing grapes. All the plots enjoy west / southwest exposures, ensuring plenty of sunshine for ripening. The natural barrier of the Alps is also an important factor in the climate: it protects the vines from the harsher elements and the combination of warm days and cool nights ensures healthy grapes and ideal ripening conditions.